Welcome to Mitchell 1 DIY — Your eAutoRepair Solution
This product represents over 100 years of automotive information excellence engineered into a product specifically designed for the do-it-yourself automotive enthusiast. eAutoRepair is simple to learn and use, making it easier than ever before to find the information you need to get the job done.
1Search Plus
Simple navigation makes finding information easier than ever before
Navigation
Advanced Search Engine: If you can type it, then you can find it
Shortcuts
Shortcuts to wiring diagrams, TSBs and scheduled services
Estimating
Estimator module to accurately calculate your auto repair costs
Ready for your test drive?
Login to Test Drive Mitchell 1 DIY
Access the professional repair, maintenance, estimator, TSB and recall information to fix your car and save on auto repair costs.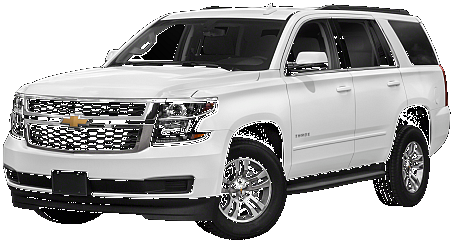 2018 Chevy Tahoe Demo
username demoDIY
password demoDIY
Every session in Mitchell 1 DIY begins with Module selection. Once you have logged in and picked a vehicle from the Account Management Screen, pick an icon to select the program Module you want to work with. The following modules are available:
1. Once you have selected a vehicle, choose the Repair product icon to begin working with Repair information. The Choose Repair Category screen displays related repair information you'd like to access.
2. Once you've selected a Category, the Choose Repair Article screen displays. Choose an Article Title to display the article at its beginning. Or alternatively, choose Headings, Figures, or Tables links to display an index of any of these items.
The Repair panel now switches into the Article View. Here, you can view the article text, figure references, and hyperlinks (links to related repair information) in the main part of the window. Use the Article Contents tabs across the top of the article display to jump to Headings, Figures, and Tables lists.
Working in the Article Screen
The Article screen is where you will do most of your work in eAutoRepair. This is where you will access repair, service, and diagnostic information from Mitchell 1's comprehensive database of repair information.
Use the scroll bars to scroll up and down within the article display. Links for Headings, Figures, and Tables appear at the top of the article. You can use any of these links to get to a hyperlinked listing of these items. Hyperlinked text within the article allows you to open referenced Figures or jump to other articles.
Peter M.
GMC S15 JIMMY 3.6
I just would like to thank you for your website. I personally think that your prices are great for the people like me out here living on a small income and trying to keep an old truck going. I was able to find the exact information that was needed and repaired my truck in two days. The auto store told me it would take two weeks to order me a book I won't even mention the price. I have recommend your service to my other friends and family.
Mark L.
Vehicle: Saturn LW200
Thank you so much... I fixed my car in just 30 minutes. Wow this is a great service!
Tom K.
Vehicle: Chrysler Imperial
I really appreciate your help, I have to admit, I wasn't expecting this kind of service... I'm very impressed!
John B.
Vehicle: Pontiac Grand Prix
I heard great reviews about Mitchell 1 and at only $39 a year is a great value. Thank you!