Headquartered in San Diego, California, Mitchell 1 has been a leading provider of repair information solutions to the automotive industry for more than 100 years.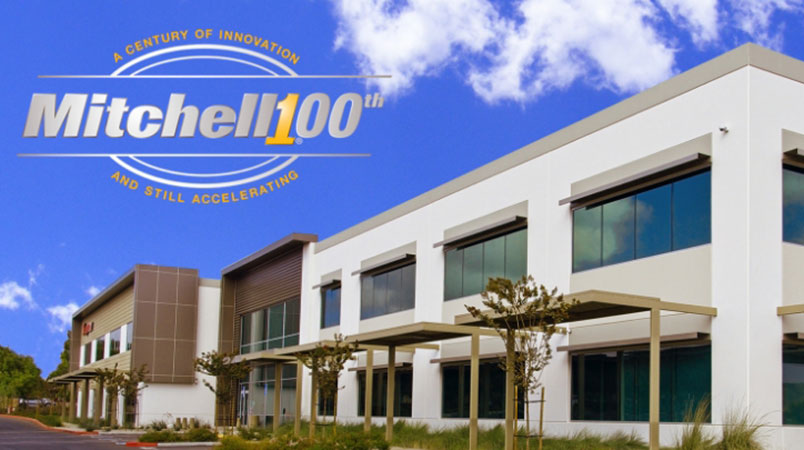 Mitchell 1 is a member of the Snap-on® TOTAL SHOP SOLUTIONS brand family and recipient of the ASE Blue Seal of Excellence award. With ASE Quadruple Master Technicians and Master Technicians on its editorial staff, Mitchell 1 continues to be the leading automotive repair information provider to the industry.
Mitchell 1's roots go back to 1918 with the first printing of the Reed Electrical Manual of Starting, Lighting, Ignition published by Service Engineering Company. Many years later, that automotive repair data was added to the vast database comprising the renowned Mitchell 1 Manuals content library and as they say, the rest is history.
The Migration from Printed Manuals to Web-Based Information
Historically, automotive enthusiasts and "Do-it-Yourselfers" have relied on the printed repair manuals for repair procedures, specifications and exploded view graphics. Today's computer-savvy DIY'ers have a new tool in their toolbox: eAutoRepair from Mitchell 1. Now you can access information for over 144,000 vehicles.
Our database provides hundreds of pages of information on your specific year-make-model. Our powerful search engines make it easy to find the information you need with a click of a button. Other benefits include
The latest factory information, including up-to-the-minute Technical Service Bulletins and Factory Recalls
User-friendly options that make it easier to read with highlighted notes, cautions, and links to all graphics and tables.
No shelf room needed — not only do you save space, but you get more information for less money.
Hosted on Secure, Dedicated Servers
Mitchell 1's state-of-the-art dedicated servers provide secure and reliable service, designed and maintained by our onsite network engineers and backed up by a 24-hour server management team.
Our data center is equipped with an environment control system complete with two 22-ton air conditioning units and power systems operating constant power to maintain 100% uptime with two UPS. In addition, FM-200 gas fire suppression is in place to protect the facility from fire damage.
Our services are designed to ensure you receive the highest quality environment and information to help you fix your vehicle with confidence and accuracy.
Take Demo